4 Tips For Workers Compensation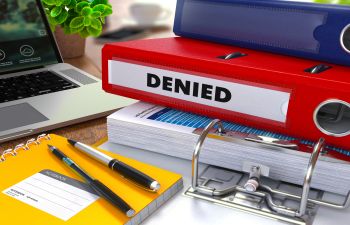 If you've been injured on the job, how do you take advantage of Workers' Comp benefits?
Our lawyers can help you understand the process and protect your rights as you file for Workers' Compensation.
These tips may help:
Report your injury as soon as possible.
In South Carolina, you must file a claim for your work-related injury within 2 years in order to meet the requirements for receiving Workers' Comp. But it's in your best interests to start immediately, notifying your employer of the accident right after it happens (at least within 90 days).
Keep track of all the details of your injury, including the time it happened. Make it clear how your injury affects your ability to work. Also, keep records of everything related to your injury – medical records, accident reports, letters from your employer and insurance company, etc.
If your employer doesn't file a claim, you might have to.
Your employer is required to report your injury to the South Carolina Workers' Compensation Commission within 10 days. If your employer fails to do this, you may have to file a claim directly. Or, perhaps your injury is reported and you begin receiving Workers' Compensation benefits, but you feel you are entitled to more than what you are receiving. In this situation as well, you may find it necessary to file a claim yourself.
Receiving Workers' Compensation benefits is rarely an easy process. That's why you should seriously consider having a lawyer help you navigate the system.
CFJ Injury Lawyers' firm in North Charleston has assisted injured workers in dozens of legal cases. Contact CFJ Injury Lawyers in North Charleston today to schedule a consultation and get the legal help you need.