Can A Lawyer Help After a Surgical Mistake?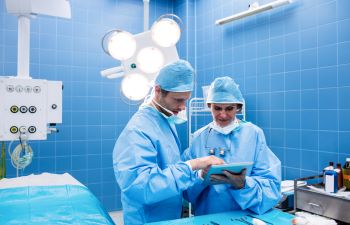 Every day, there are thousands of surgeries performed in the United States. Even with all the necessary precautions in place, surgical mistakes happen all too often. Common serious errors due to negligence include:
Surgical tools being left inside the person having surgery
Hospital-acquired infections such as staph, C. diff, urinary tract, gastrointestinal, and surgical site
Anesthesia miscalculations
Punctured organs
Nerve damage
The reasons for surgical errors are myriad. At CFJ Injury Lawyers, we often see problems arise when it is not disclosed that medical students will be participating in the surgery, an incorrect body part or patient is operated on, there is carelessness with instruments or keeping the surgical area sterile, the wrong surgery is performed, drug use is not dosed properly, or vital signs are not observed closely.
Sometimes, it is not immediately apparent that a surgical mistake has occurred. It may be hours or days until a serious problem makes itself known. Even then, many patients are under the assumption that what they are experiencing is a normal residual effect of the surgery. Intense pain, abdominal pain, fever, burning during urination, and vomiting are all signs that something may be gravely wrong.
Surgical errors are among the most pernicious of medical mistakes and can sadly lead to long-term pain, suffering, and even death. One recent study shows that nearly 250,000 people die every year from medical errors. Time is of the essence when you need to prove that your suffering is due to medical negligence. CFJ Injury Lawyers will work on your behalf to investigate the malpractice, gather facts, and prepare a case to compensate you for the harm you have endured.
If you or a loved one are suffering because of a surgical mistake, contact us to discuss all the details. Our team of highly experienced malpractice attorneys will help you determine if your case constitutes negligence and will fight for your rights if you have suffered because of medical injury.
Posted on Behalf Of CFJ Injury Lawyers