Don't Get Taken for A Ride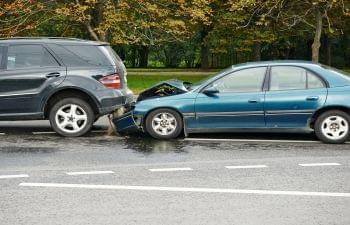 Ridesharing has changed the way we look getting around. Whether you need a ride to or from the airport, home from a night out, or a carpool to get to work in the mornings, Uber and Lyft have garnered a large share of the market that used to be held by taxis and public transportation.
Fares are maybe slightly higher for rideshares in the city during rush hours, but they usually beat out taxis for longer rides. The best thing about ride shares, though, is that you should be able to order one and have it arrive quickly, specifically for your ride. But Uber and Lyft, no matter how great they are for some purposes, can represent a huge risk to you in case of an accident.
Injury Accidents in Your Rideshare
Accidents can happen any time to anyone. Your driver might be driving perfectly, but cross the path of an inattentive or aggressive driver. Or your driver might bethe aggressive or distracted driver. Either way, if you are injured, you need to know who is going to pay your doctor bill. And it's not just medical expenses; an injury accident can cause time off work and other hardships.
Which Insurance Is Applicable?
In a typical scenario, the insurance for the at-fault driver pays for any loss from an injury accident. It's not so simple with a rideshare, though. If the insurance or rideshare companies are give you the run-around, get a lawyer in your court. CFJ Injury Lawyers of North Charleston can help you get to the bottom of your claim with the rideshare and the insurance company.
Posted on Behalf of CFJ Injury Lawyers