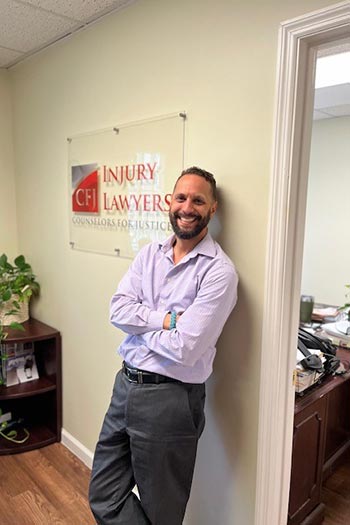 Attorney
Attorney Eric Saleme is a graduate of West Virginia University, where he studied philosophy and political science. Following his undergraduate course work, he moved to South Carolina where he cultivated roots in the Charleston region. He enrolled at Charleston School of Law where he took advantage of the opportunity to study abroad in Buenos Aires, Argentina one summer. He also did multiple internships and contributed over 100 hours of pro bono services to the community, all while proceeding with his course work for graduation.
After graduating law school and passing the bar exam, Eric struck out a path for himself to help people in need and guide them through their legal matters. He has practiced in many different areas of the law including criminal and DUI defense, immigration adjustments, real estate closings, contract, and wage disputes, but since 2013 he has been hyper focused on personal injury and workers' compensation matters. His clientele includes members of the Latin-American community due to his fluency in Spanish.
His past experiences and his future goals to help as many people as possible have led him to join CFJ Injury Lawyers as a senior attorney. He will diligently work to resolve your matter as beneficially and expediently as possible.
Eric is husband to his beautiful wife Jenn, and a father of two. You can find him on the local waterways standup paddleboarding or at local nurseries searching for plant specimens that may be turned into beautiful bonsai trees.
Client Reviews
CFJ Injury Lawyers
---
Hope Mishlan

Love this firm and would use again if I needed representation in the future
Jose Humberto Solís Jiménez

Is the best atornyes, thanks for help me