Help with Work Related Injuries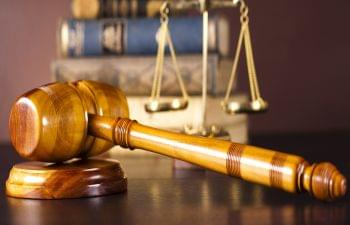 You've been hurt on the job. In fact, you're not even able to go back to work. Although you've been with your company for years, your employer is dodging your questions when it comes to whether or not your injury falls under Workers' Compensation benefits.
Get Legal Help for Workers' Comp
The legal professionals at CFJ Injury Lawyers have over 35 years of experience protecting the rights of families just like yours. When it comes to personal injuries on the job or accidents that happen due to inadequate working conditions, you may need to file for Workers' Compensation.
Our North Charleston lawyers will help protect your rights and seek out reimbursement for any damages that you're entitled to. When Workers' Comp is involved, we've helped with dozens of cases to aid injured employees in getting back on their feet.
What's Covered Under Workers' Compensation?
Depending on the extent of your injury and the circumstances regarding it, a Workers' Comp claim may cover things like:
Expenses related to medical bills, doctor's appointments, and hospital stays
Missed paychecks due to being off from work (lost wages)
Physical impairments as a result of your injury
Even if you're not sure whether or not your injury can be filed as a work-related problem, it can help to get the advice of trusted legal experts who have experience working similar Workers' Compensation cases. Some of our clients have gone through experiences that involved back injuries, machine accidents, repetitive trauma, or just managing the benefits under denied compensation claims.
Contact CFJ Injury Lawyers in North Charleston today to schedule a consultation with one of our legal experts.
Posted on behalf of CFJ Injury Lawyers