How To Get A Handicap Permit In South Carolina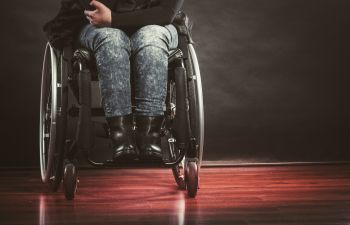 If you live in North Charleston or somewhere else in South Carolina and you have a qualified impairment, then you can apply for a disabled parking placard and/or license plate from the Department of Motor Vehicles (DMV).
Types of Disabled Permits in South Carolina
Special permits are available to those who have both a temporary disability, or a permanent one. For a short-term disability you can get a temporary placard, or if you have a lifelong disability, you can receive both a permanent placard and/or a disability license plate.
Disabled Parking Rules
Only the person that the permit was issued to is allowed to use the placard or license plate. To prevent illegal use, South Carolina recently started including a photo of the issuer on the placard.
In addition, when parking in a handicapped space you must have your issued disability certificate with you.
Applying for A South Carolina Disability Permit
To apply for a disability placard or license plate you can do it by mail or in-person through the Department of Motor Vehicles. You'll need to submit the following:
A completed Disabled Placard and License Plate Application (Form RG-007A)
A medical certificate from a licensed physician
A prescription order with an original signature
Payment for the fees
Proof of veteran eligibility, if you are applying for veteran plates
If you need help throughout the process, then you can call the injury attorneys of CFJ Injury Lawyers in North Charleston. We can help you file your paperwork along with doing other important legal processes like getting you on disability. Take the stress out of it all by having someone else handle the process for you.  Give us a call today!
Posted on behalf of CFJ Injury Lawyers