On the Job Injuries: Your Back and Spine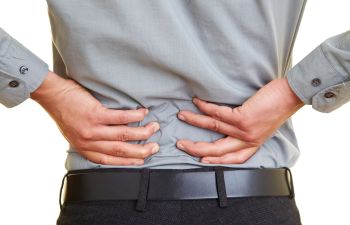 Your back supports how you move and work. Your shoulder muscles, torso muscles, legs, neck: all of the major muscle groups are attached to your back.
In a job that includes physical labor, you have to protect it by engaging your core, moving in certain ways, and taking specific steps to practice job safety. This could include wearing a support or finding ways to move that are protective of your spine and muscles. So, what should you expect when you injure your back at work?
Back Injury on the Job
Back injuries are among the most common ones to occur on the job. Though they are most often caused by an improper lifting technique, they can also be caused by repetitive motions and gradual strain caused by poor seated posture.  Your employer should be committed to maintaining your physical health, especially during the time you are working. But when you work with bad equipment, even just sitting all day in a bad chair, you are more likely to be injured.
Get the Help You're Entitled To
If you've been injured on the job, your employer should take the financial responsibility for your treatment and recovery. When you're injured in a passive way, such as through repetitive motions in a poorly constructed chair, your employer may be less likely to pay for your injury. In North Charleston, you have a powerful defense against your employer. Your team at CFJ Injury Lawyers will support your workers' compensation claim and help you get the payment for your treatment.
Call our North Charleston office today for a consultation.  You have nothing to lose and everything to gain!
Posted on Behalf of CFJ Injury Lawyers