Motorcycles, Safety, and Accidents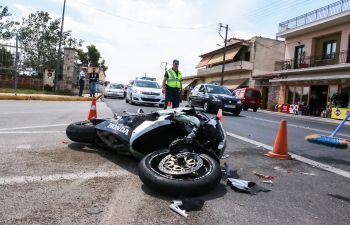 On fine weekends you, your spouse, and several of your friends like to ride. It starts with breakfast at a local diner and you pick out next week's trip while you eat. You pay, tip the server, put on your helmets and protective gear, and hit the road.
Safety is important to you, there are three teenagers at home who depend on you both; but riding your motorcycle has been your thing for longer than they've been alive. Both of you are careful, and you don't ever expect that this ride will be the last.
Careless Auto Drivers
No matter how many signs are on the highway advising drivers to watch out for motorcyclists, there's always someone who isn't. Your entire group usually does a good job of moving away from them. But today, that loud, white, low-riding Honda managed to clip your husbands tire on the highway. His motorcycle got hooked on the car and he was dragged several hundred feet before the driver pulled over. The EMTs took him to the ER, but they were not hopeful of his survival.
You don't know how you're going to talk to your kids about all of it.
Get Legal Assistance for Motorcycle Accidents
The coming days will be stressful for you, whether your spouse pulls through or passes on. Handling the insurance company may be more than you can take on, but you depend on the settlement because of financial commitments.
Before you accept any offer, contact the CFJ Injury Lawyers. We will work tirelessly to get the best possible settlement for you and yours. You need experienced legal professionals on your side; call CFJ Injury Lawyers today.
Posted on Behalf of CFJ Injury Lawyers