Nursing Home Abuse Among COVID-19 Concerns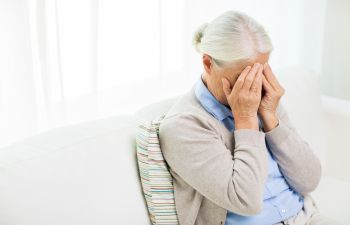 The current COVID-19 pandemic has presented Americans with numerous challenges. As government officials issue instructions and mandatory closures, these measures have caused unforeseen struggles, especially for those with loved ones in local nursing homes. Throughout the State of South Carolina, many have had to close to put the recommended social distancing into effect.
In South Carolina nursing homes, strict social distancing policies have been adopted to protect residents from contracting the deadly virus. This is deemed necessary due to the fact that many have compromised immune systems and their possible survival is at stake. However, these measures give rise to significant concerns about patient welfare.
Painful Restrictions to Protect Residents
Most, if not all, healthcare facilities throughout South Carolina and the United States are restricting services to essential needs, and tightly controlling access to visitors and non-essential persons. While this is completely sensible and within their governing authority, it poses painful situations for many families.
In the case of nursing homes and similar facilities, visitors are curtailed on a strict basis to protect the health of residents. But imagine the scenario of a dying relative, and only one family member at a time being allowed to visit. Or a health-compromised husband not allowed to visit a seriously ailing or dying wife.
Heightened Concerns About Potential Harm
Healthcare workers are at a greatly increased risk of contracting the virus due to their roles of caring for the seriously ill or injured. Tensions are high and essential supplies are scarce. These rising pressures cause many to fear an increase in nursing home neglect and abuse. Matters like these can increase during enforced quarantines and heightened worries over caregiver health. Restricted access to families can also shield the signs of abuse or neglect.
Nursing home neglect and abuse are among the most heinous of all crimes; but sadly, they occur regularly across our state. CFJ Injury Lawyers, with office in North Charleston, SC, actively and aggressively investigates claims like these across South Carolina. If you or a loved one are the victim of nursing home neglect or abuse, or you suspect such crimes are happening to a loved one, call one of our offices today.
Despite the current health emergency that has prompted curtailed services through the courts, some legal protections and actions are still actively being pursued, and these include criminal actions and protective measures. CFJ Injury Lawyers has the seasoned expertise and skills to serve you while protecting your health during the current health crisis. Call or send us a message online today.
Posted on behalf of CFJ Injury Lawyers