Social Security Disability: Have You Been Denied?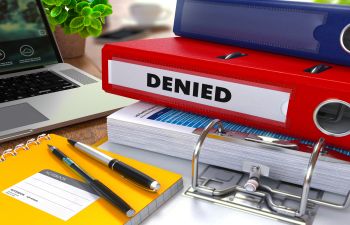 Have you applied for social security disability benefits, only to be denied? Surprising to some, the South Carolina Disability Determination Services (DDS) denies a fair majority of disability claimants, particularly during their initial application. Yet, many are able to receive benefits through an appeal.
The appeal process begins by requesting that a different examiner review a claim. If the claimant is still denied, a disability hearing may be requested. Hearings take place at various locations throughout the state where an office of Disability Adjudication & Review is located. While it may take some time for a hearing to take place (the average wait time is approximately 11 months), claimants are able to speak directly to an administrative judge concerning their claim. Overall, the disability hearing provides applicants their greatest chance of being approved for benefits. Even so, there are some cases in which the judge denies the claim, and this leads some to request that the Social Security Administration Appeals Council review their claim.
Given the overwhelming backlog of social security disability applications throughout the state, if your claim has been denied, it is imperative to request reconsideration quickly. Because being denied again is a real possibility, it is also wise to seek trusted legal counsel from a lawyer with a thorough understanding of social security appeals.
When You Have Been Denied Social Security Benefits, We'll Work To Make Things Right Again
If you've been denied social security benefits following an injury, and you do not foresee going back to work anytime soon, you need someone to stand in the gap for you. The team at CFJ Injury Lawyers is eager to listen to your case, and we're fully equipped to gather the evidence needed to advance your claim. Call CFJ Injury Lawyers in North Charleston today for a free analysis of your social security disability claim, and we'll work to make things right again.
Posted on Behalf of CFJ Injury Lawyers