Top 3 Reasons Why Vehicle Accident Claims Are Denied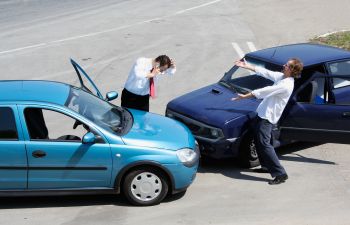 When you get in an accident, the logical next step is to file a claim with your insurance company. The compensation you can receive from an insurance claim can help you pay for vehicle damages, medical expenses from a personal injury, lost wages and other damages. However, vehicle accident claims can be denied for various reasons. Here are the top three reasons why vehicle accidents are denied by insurance companies and how you can avoid it.
Avoidable or Not Reported on Time Vehicle Accident
If the insurance company determines that you failed to prevent the accident or your actions contributed to it, your insurance claim may be denied. The insurance company may state the vehicle accident was avoidable so your coverage is invalid. Your claim may also be denied if you don't report the accident within a specific time limit according to your policy. Report any accident immediately to prevent an insurance claim denial.
Medical Treatment Delay
Personal injuries should receive medical attention as soon as possible after a vehicle accident. Medical records can supply proof that the accident was the cause and treatment was sought for your injury. Without proof of medical treatment, an insurance company can say that your injuries didn't result from the accident or don't exist at all.
Insufficient Insurance Coverage
Your vehicle accident claim may be denied if you have insufficient coverage to pay for the damages. Insurance companies may deny claims if the damages cost more than the coverage limits or you don't have the right type of coverage. You may want to consider double checking with your insurance company to ensure you have the exact coverage you may need.
Get Help with Your Vehicle Accident Claim
If you've recently been in a vehicle accident and your claim was denied, you may want to consider seeking legal representation. Our team at CFJ Injury Lawyers can evaluate your case and help you seek fair compensation for your personal injuries. Contact us today for a consultation.
Posted on behalf of CFJ Injury Lawyers