What To Do If Injured While Working On Someone Else's Property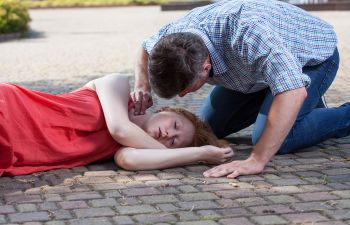 If you're in the construction industry and work in other people's homes, you're considered a domestic worker. As a domestic worker, you should know what to expect if you ever get injured on the job. A typical injured employee relies on workers' compensation to cover their medical expenses, lost wages, and pain and suffering. However, the situation isn't as cut and dry for domestic workers.
Domestic Workers and Workers' Compensation
Not all employers are required to provide workers' comp to their employees. In addition, many states exempt certain workers from even being covered by workers' comp insurance, including domestic workers, temporary workers, freelance or independent contract workers, and undocumented workers.
Understanding the Role of Homeowner's Insurance in Worker Injuries
Your accident may covered under the property owner's insurance policy.
Most homeowner's policies have med-pay coverage which will pay medical expenses for worker injuries but won't pay anything for pain and suffering.
Workers have the right to a safe environment when they're in someone's home. Each state has its own premises liability laws that require property owners to do everything they can to protect visitors from situations that could cause them harm. Homeowner's liability coverage will pay injured parties if the accident was caused by negligence on the homeowner's part. However, you will need to prove that the injury was caused by owner negligence.
Get Help with Your Injury Claim
CFJ Injury Lawyers of North Charleston are injury, accident, and workers' comp attorneys who know all the ins and outs of the law.  If you're a victim of an injury that occurred while you were working on someone else's property then give us a call to discuss your case.
Posted on Behalf of CFJ Injury Lawyers