5 Tips to Help You Stay Safe While Using Uber or Lyft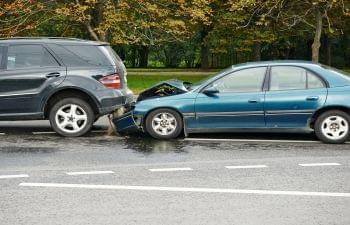 Thousands of people in the North Charleston area count on rideshare apps like Lyft or Uber to help them get around. Recent tragic events, however, highlight the fact that you can never be too careful when getting into a stranger's car.
These tips will help you make your travels with Uber and Lyft as safe as possible.
1. Make Sure the Vehicle Details Match
Confirm the vehicle make, model, and license plate number before getting in the car. Only order rideshare through approved apps. Never get into a car with someone who simply tells you they are an Uber or Lyft driver.
2. Stay Inside While You Wait for Your Ride
Waiting around outside with your phone in your hand tells potential kidnappers that you're ready to hop into a strange car.
4. Let Someone Know Where You're Going
Some apps like Uber let you instantly share your driver and vehicle details with anyone, even if they don't have the app. Letting someone know you're in an Uber means they'll be waiting for you to arrive safely at the expected time.
5. Contact CFJ Injury Lawyers After an Accident in an Uber or Lyft Vehicle
No matter how many safety precautions you take, an untimely vehicle accident in a rideshare vehicle may be impossible to prevent.
If you do end up harmed while riding in a Lyft or Uber vehicle, contact CFJ Injury Lawyers right away. Finding out who's accountable and needs to pay out for your injuries can be a tricky process so you need experienced attorneys on the job.
Call our firm today for more information if you've been involved in a vehicular accident while using a rideshare company.
Posted on Behalf of CFJ Injury Lawyers