Motorcycle Accidents and Mental Health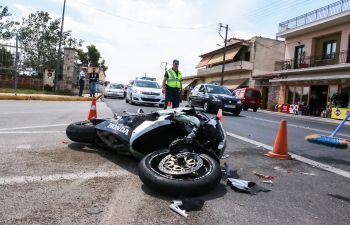 After a motorcycle accident, you may experience several mental health problems. It is important to be aware that caring for your physical injuries are potentially only part of the healing process. Riders who have been involved in a serious accident often require counseling for many years after the event.
Anxiety
A motorcycle accident typically results in the rider being thrown clear of the bike. This experience can lead to the development of anxiety around motorcycles and other vehicles. Sustaining injuries in an accident may also result in physical limitations, which makes what were once everyday activities feel daunting.
If you are unable to shake off feelings of anxiety after a motorcycle accident, consider seeking professional counseling. Left untreated, anxiety can worsen with time and cause the victim to become withdrawn. When feelings of panic are impacting your quality of life, reach out to those who can help.
Depression
Physical injuries from a motorcycle injury may lead to limited mobility and prevent you from riding a bike in the future. These issues can become difficult to cope with for an individual who is used to the freedom of the open road. You have a right to feel the loss of your personal freedoms. However, allowing depression to control your life is unhealthy.
Victims of motorcycle accidents should consider mental health therapies in additional to treatment for physical injuries. Regaining as much control over your life as possible may be a long journey. Not all treatment options are covered by insurance, which is one of the many reasons that victims of injuries may wish to pursue compensation.
Call the offices of CFJ Injury Lawyers today if you would like to discuss a recent motorcycle accident. We are committed to helping our clients seek the compensation that they deserve in South Carolina.
Posted on behalf of CFJ Injury Lawyers