Legal Help for Motor Vehicle Accidents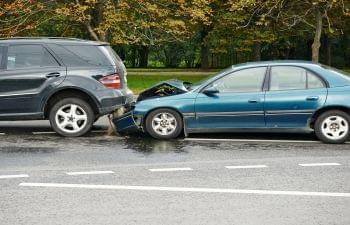 Being in a car wreck can cause everything from property damage to long-term health complications, not to mention death. When you're the one who has suffered due to someone else's negligence behind the wheel, you need a legal team who will help protect your rights and work to ensure that you have access to the resources that you're entitled to.
Your North Charleston Car Accident Lawyer
CFJ Injury Lawyers of North Charleston have over three decades of experience fighting for the rights of car accident victims such as yourself. A serious car wreck can cause anything from limb amputation to lost wages. Wrecks may even involve other types of vehicles, such as motorcycles, trucks, or bicycles. Whether the other driver ran a red light or was drunk, you deserve to have a legal team by your side who will work to protect your rights and fight for what you're entitled to, to ease physical, financial, and emotional pain.
Where to Start
If you're recovering from a car accident or the wreck just happened, call CFJ Injury Lawyers in North Charleston to schedule a consultation with one of our legal advisors. In many cases, injuries from automobile wrecks may not be fully evident until days or months after the accident. While a head or back injury may be immediately evident, concussions or whiplash may go undiagnosed for much longer.
Because we're experienced in handling such cases, we can help you know what to look for and expect when it comes to seeking legal justice.
Whether you've recently been injured or have a loved one who has been impacted by an automobile accident, we're happy to assist you.
Posted on behalf of CFJ Injury Lawyers