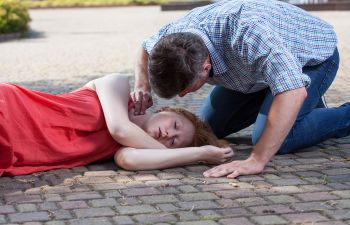 It's not uncommon to hear about instances where a child or even beloved family pet succumbs to accidental poisoning because of commonly used pesticides. But when pesticide poisoning affects your family, who is to blame?
Recently, four young children in Texas were all killed from pesticide. They ranged from ages seven to 17. While it was originally thought that they were victims of carbon monoxide poisoning, it was later determined that a pesticide was used to fumigate the home, and that it's aluminum compounds when mixed with water, turned into a potent — and deadly — gas. As a result, the family lost their children as a tragic accident.
Accidental poisoning can happen whether it's a simple oversight or a blatant form of neglect on the part of an unknown third party.
Symptoms of Pesticide Poisoning
Any type of poisoning requires immediate action. If you suspect that you've been poisoned, head to the nearest emergency room or call 911. Some of the symptoms may include:
Nausea
Vomiting
Headache
Perspiration
Dizziness
Irritation to the skin, eyes, throat
Who is to Blame?
If you've been affected by pesticide poisoning, have had to be hospitalized as a result, or even lost a family member (including a pet) because of the results, then our North Charleston legal team is here to assist you to the full extent of the law.
CFJ Injury Lawyers will fight for your rights and help do everything possible to seek restitution for lost funds, medical expenses, and even death of a family member.
Do you suspect that you've been a victim to pesticide poisoning? Schedule a consultation with our North Charleston lawyers to find out how we can help.
Posted on Behalf of CFJ Injury Lawyers